Food Bank Singapore collects 8 truckloads of excess food at food show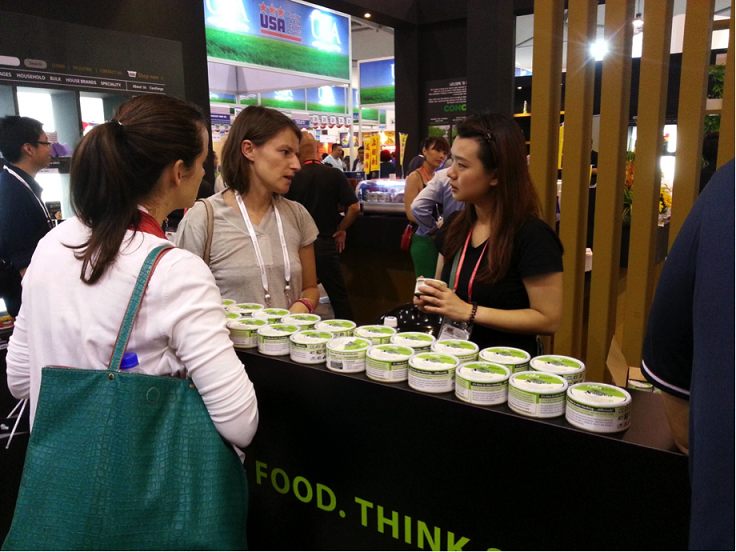 At the mammoth Food & Hotel Asia (FHA) exhibition on the 8th to 11th April 2014, Food Bank Singapore collected eight truckloads of excess food worth nearly $100,000. This is the first time that the food bank has salvaged excess food at a food exhibition and it is looking forward to doing so at other such shows.
Even though there were a lot of meats and seafood on display, the food bank understood the sensitivity of handling these products as there were challenges to handle, transport and distribute them in good time. Because of this, the food bank collected mainly non-perishable items such as packaged goods like biscuits, crackers, tidbits, juices, frozen confectionery like donuts, muffins, cakes, breads and even some cheeses that are seldom seen in the market!
There was a huge variety of brands and products collected and volunteers would sort the collected foods to check expiry dates and the condition of the products.
The excess foods were collected and distributed daily to those who could collect them. Some beneficiaries had arranged for their volunteers to help out and come down on Friday to pick out and collect the items that they wanted. The balance that could not be given out was taken back to the Food Bank Singapore's warehouse to be shared with the other beneficiaries.
"Not only did we reduce food wastage but these premium foods have benefitted many of our member beneficiaries. FHA has given us exposure to 10 halls of potential donors and raised awareness of our organisation. We are grateful and happy to be able to work with Singapore Exhibition Services on FHA 2014," said Nichol Ng, Co-founder of Food Bank Singapore".
The Food & Hotel Asia 2014 has been a great opportunity for the food bank to share what we do and spread the news on reducing food wastage and channelling them to better use.
The Food Bank Singapore would like to thank the many volunteers and beneficiaries that chipped in to help us with our inaugural exhibition! Thank you!