1 in 10 Singaporeans face food insecurity, and are unable to afford their basic three meals at any point in their lives.
We need your help!
Coffee doing Good, has been set up by a group of the coolest caring cafes in Singapore to help raise money and awareness for our cause.
From 10 December to 10 January, FST coffee beans will be roasted at 5 different cafes across 12 locations! With every bag of FST coffee beans purchased, $10 will be donated to The Food Bank Singapore to support our meal distribution efforts! Your favourite cafes such as Alchemist, Brawn & Brains Coffee, Dutch Colony Coffee, Homeground Coffee Roasters, Little Big Coffee Roasters, PPP Coffee, Venture Drive Coffee are all on board to roast coffee from Finca Santa Teresa of Panama and promise to serve up a good cup of coffee! Head to any of these outlets for your coffee fix that will warm your heart and the hearts of our beneficiaries!
ABOUT FINCA SANTA TERESA
Finca Santa Teresa is a coffee farm perched in the cloudforests of Chiriquí, Panama nestled between Volcán Barú, the tallest point in Panama and the border to Costa Rica. We farm our coffees on 237 acres shaded under natural forest at 1,400 – 1,900 m above sea level. We produce a range of premium specialty coffees, including Gesha, Caturra, Catuai and Pacamara varietals. Our coffees are regular finalists in the Best of Panama competition, with more than a dozen awards in the last deca de.
FST coffee farm Panama is an award winning specialty coffee producer who believes in giving to those in need and continues to support social charities in Panama such as Casa Esperanza (schooling and medical needs). They believe in the power of coffee making a difference here in Singapore by encouraging our friends and partners in cafes to bring awareness to the community.
ABOUT THE FOODBANK SINGAPORE
The Food Bank Singapore acquires donated food from farms, manufacturers, distributors, retail stores, consumers, and other sources, and makes it available to those in need through a network of member beneficiaries.
Co-Founded by Nichol and Nicholas Ng, a pair of siblings running a food distribution business, Our mission is to end food insecurity of all forms in Singapore.
We now have a total of 360 member beneficiaries that includes:
Family Service Centres (FSCs)
Senior Activity Centres (SACs)
Various types of homes (Nursing Homes, Children's Homes, Halfway houses)
Soup kitchens
Other voluntary welfare organizations (VWOs) and registered charities
10% of Singaporean households experienced food insecurity at least once in the last 12 months. Being food insecure can also be associated to having negative effects on a person's physical and mental health.
Read more on these issues in the report here.
Take Action today to end food insecurity by feeding a household in need!
Show us your support and help us end food insecurity by donating here: https://www.giving.sg/fbsg
Head over and support these cafes today and with every bag of FST coffee beans purchased, $10 will be donated to The Food Bank Singapore to support our meal distribution efforts!


Alchemist
Established in May 2016, we are a coffee company based in Singapore that is committed to the delivery of great coffee in a simple, no-frills approach. Over the years, we've embraced this as our company's mission and started our own roastery. With a team of dedicated coffee enthusiasts, we made it our goal to introduce the local community to flavours from all around the world through the one thing we all love – coffee.
Locations
Khong Guan Building – 2 MacTaggart Rd, Singapore, 368079
International Plaza – 10 Anson Rd, #01-34, Singapore, 079903
Hong Leong Building – 16 Raffles Quay, #01-08, Singapore, 048581
Design Orchard – 250 Orchard Rd, #03-01, Singapore, 238905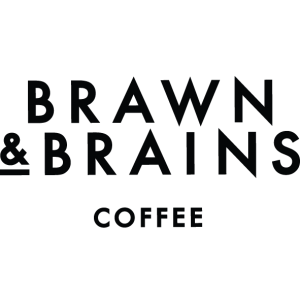 Brawn & Brains
Founded in 2013, Brawn & Brains Coffee is a coffee roastery, café, wholesaler and retailer based in Singapore. We are dedicated to sourcing and roasting high-quality coffee with the primary focus of making good coffee easy to brew, easy to appreciate and accessible to all.
Locations
Guillemard – 100 Guillemard Road #01-02 Singapore 399718
East Coast – 218 East Coast Road Singapore 428916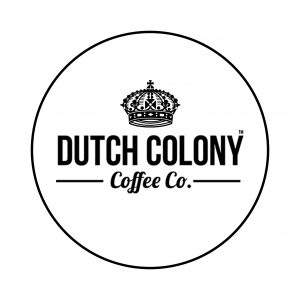 Dutch Colony Coffee Co
Dutch Colony Coffee Co. was founded in year 2012 with the vision to bring the specialty coffee experience; the roasted bean, a communal space, the intricate  process and the holistic education components to the customers in Singapore, for a start with, where it all started in Singapore 1st Farmer's Market. From the humble beginning at our first retail outlet at PasarBella at The Grandstand, we have expanded to a total of four retail outlets and a roastery & academy facility. Today, we are also supplying our freshly roasted coffees to cafes inside and outside of Singapore.
Locations
Frankel – 113 Frankel Avenue Singapore 458230
UE Square Mall – 81 Clemenceau Avenue #01-21 Singapore 239917
Fusionopolis One – 1 Fusionopolis Way #01-01 Singapore 138632
Defu Lane – 127 Defu Lane 10 #02-03 Singapore 539234

Homeground Coffee Roasters
Homeground Coffee Roasters is a Singapore based coffee roastery, dedicated in sourcing excellent coffees and showcasing the best representation. Over the years, we have been doing our best to establish long term relationships with coffee farmers and traders to bring amazing coffee to you. Beyond a roastery, Homeground is also a community of coffee home brewers dedicated to spreading the message, "The best brew is by you."
Location
Joo Chiat – 475 Joo Chiat Rd, Singapore 427682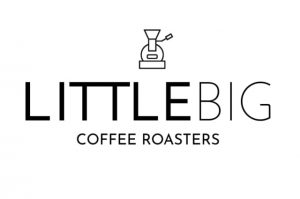 Little Big Coffee Roasters
Little Big Coffee is a micro roastery located in the Biopolis area. Started in 2017, we have been serving single origin coffee for the past 3 years with traceability and transparency at the heart of our approach towards specialty coffee.
Locations
Biopolis Way – 8 Biomedical Grove, 01-06, Singapore 138665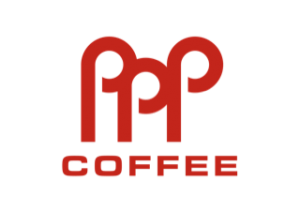 PPP Coffee
PPP Coffee, formerly known as Papa Palheta, is a leading specialty coffee boutique specialising in sourcing, roasting and serving specialty coffee. Established in 2009 as the pioneer of specialty coffee in Singapore, its mission is to inspire and connect people through coffee fostering a sense of belonging across communities.
Locations
Funan Shopping Mall – 107 North Bridge Road, #02-19 Funan, Singapore 179105
The Annex (Within Chye Seng Huat Hardware) – 150 Tyrwhitt Road Singapore 207563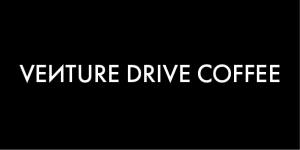 Venture Drive Coffee
Venture Drive Coffee opened doors for her first customer in the early part of 2020. Serving in-house roasted coffee beans of single origin exclusively, the dream is simple; to provide an unforgettable coffee experience for EVERY patron who grace their doors.
Locations
Vision Exchange – 2 Venture Drive #02-41, Vision Exchange, 608526